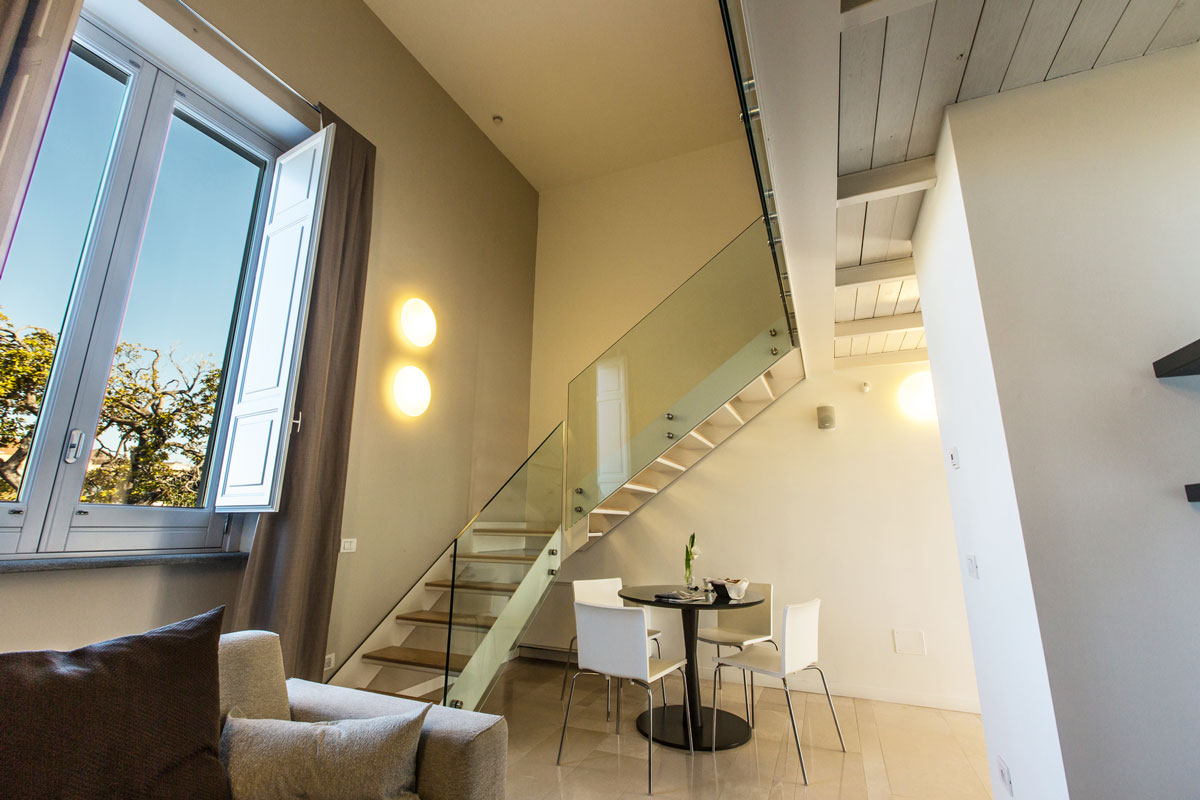 Deluxe Apartments
Some of the DELUXE apartments have two floors, while others have just one. Both styles feature large spaces and brightness. In addition to their courtyard views, the rooms have free Wi-Fi and LAN and modern furniture.
Both styles of apartments have a living area that consists of an entrance hall, a kitchen (fully equipped with induction hob, fridge, dishwasher, combination oven/microwaves and kettle), dining area, double sofa bed, desk, docking station for smartphones, tablets and PCs to listen to personal music in surround, telephone, in-room safe, air conditioning, heating, large flat tv screen (32'' or 40'')
The sleeping area has a comfortable double bed or two single beds.
Our Italian marble bathrooms come with a bidet, shower or bathtub, hairdryer, courtesy service toiletries and towels.
DETAILS:
Deluxe Apartments can accommodate up to four people.
Apartment Size: 50 MQ.